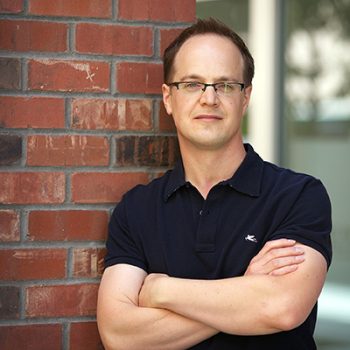 Carlo has a strong knowledge of both design and construction, leading numerous projects from schematic design to construction supervision. Carlo has a strong commitment and connection to the Okanagan. He continues to grow his experience in the realm of architecture and design as well as his interest in the arts.
Born in Calgary to an Italian father and Hungarian mother, Carlo grew up helping out in the family concrete business, surrounded by the mileux of construction. With his parents multi-cultural background their interest in Carlo learning languages influenced them to enroll him in a French immersion program for his early years of schooling. Through high school he followed through a humanities program that focused early history, art history, and culture. He fostered a passion for drawing and art and pursued this passion through a degree of fine arts at the University of Calgary. As he made his way through his first degree he became intrigued in architecture and followed through with a Masters of Architecture also at the U of C.
After graduation he first began to work with various firms in Calgary, but later with his knowledge of French he transitioned to Montreal where he lived and worked for six years. During his time there he was involved in projects in Quebec, Ontario and the United States working on project types that included Residential, Institutional, Commercial, Healthcare, and Industrial. He was fortunate to spend a number of years with Fournier Gersovitz Moss a reputed firm known for its expertise in historic preservation and during his time there was fortunate to be involved in several projects for some of Montreal's key historical buildings.
In 2003, Carlo returned to Calgary spending two years working with Hutchinson Architects where he met Neil working together on the DOW Centennial Centre in Fort Saskatchewan Alberta, a large scale leisure and arts centre for the town. After this project Carlo left to start his own firm of DiStefano Architecture. It was the Prato Square project, a 144-unit rental complex, which first brought Carlo out to Kelowna. The first phase was completed in 2009. Carlo continued to grow and develop the firm and was chosen along with six other firms to be a part of the Architectural Institute of British Columbia's exhibition "Redefining the West Coast Spirit: Emerging West Coast Firms with connections to the Land".
Carlo and Neil again crossed paths and they began an informal alliance pursuing projects in Alberta and BC until finally forming DiStefano Jaud Architecture in 2015.