Benvoulin Business Complex
Location: Kelowna, B.C.
Project type: New Business Complex focusing on gas services
About
Located on a property that borders farmland and the main hub of Benvoulin Road. This area retains a rural feel but is also a point of transition from larger commercial developments along highway 97 and closer high-density residential developments on the adjacent sites along Benvoulin.
The project features a number of different buildings with varying functions on the site. At the centre and the main driving force of the development are gas services with a gas station and convenience store and car wash facilities. Also, in the mix are a 2-storey commercial building and restaurant.
We have been exploring simple abstracted forms for the buildings' massing as well as a dialogue between canopies, building orientation and building shapes.
01 – Site Plan:
Proposed site plan showing all the various buildings proposed for on the site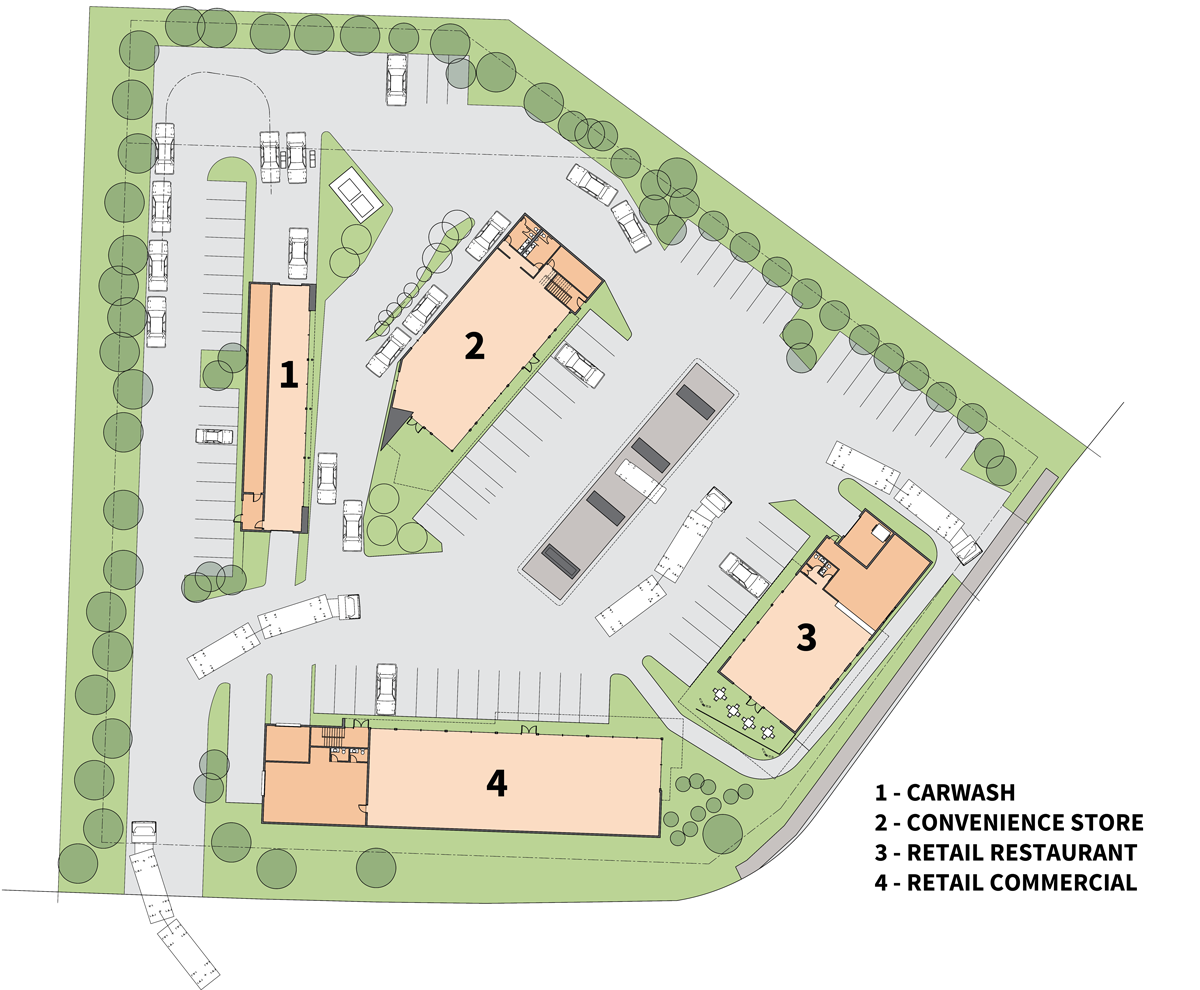 02 – Building Massing Study View 1:
The following views are from our developing 3D model for the site. It shows the various building compositions and relationship between buildings: