Nk'Mip Resource Center Health Care Building
Location: Osoyoos Indian Band Osoyoos, B.C.
Project type: Addition / renovation for Health Care Community Resource Center
About
This unique opportunity came about as a result of our work to add two classrooms to the SenPokChin school.
The NkMip Resource Centre is an existing facility providing family and mental health care. In addition, the building provides meeting space for training programs and Elders' gatherings. This facility is one component of the Band complex consisting of an Administration building, a school for children aged 4 to 12 and the NkMip Resource Centre.
To appreciate the existing health service delivery and the growing demand for health services DJA conducted collaborative meetings with the medical staff and Band representatives. The outcomes of these meetings were a program and a schematic design illustrating a potential addition to the existing facility. The design, in plan form, described the spatial requirements and the functional interrelationships outlined by the program.
Concurrently the design concept was evolving to have the building form provide physical representation,
not only of the Bands Syilx cultural heritage, but also to provide a backdrop for the cultural expression of health and holistic wellness.
01 – Resource Grid:
Axial representation – sketch showing design genesis that was based on the circle and radial line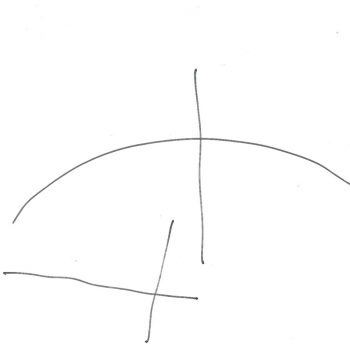 02 – Resource Sketch:
Formal concept – sketch showing the integration of the grid into the main building components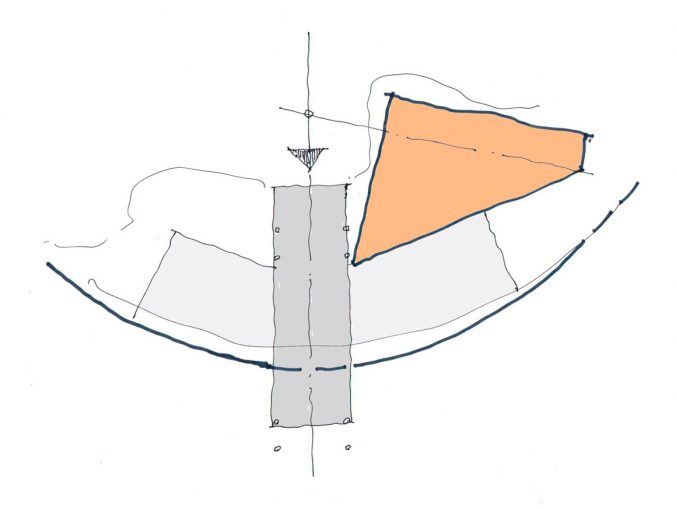 03 – Building plan:
Finalized floor plan showing the addition incorporated into the existing building in a holistic union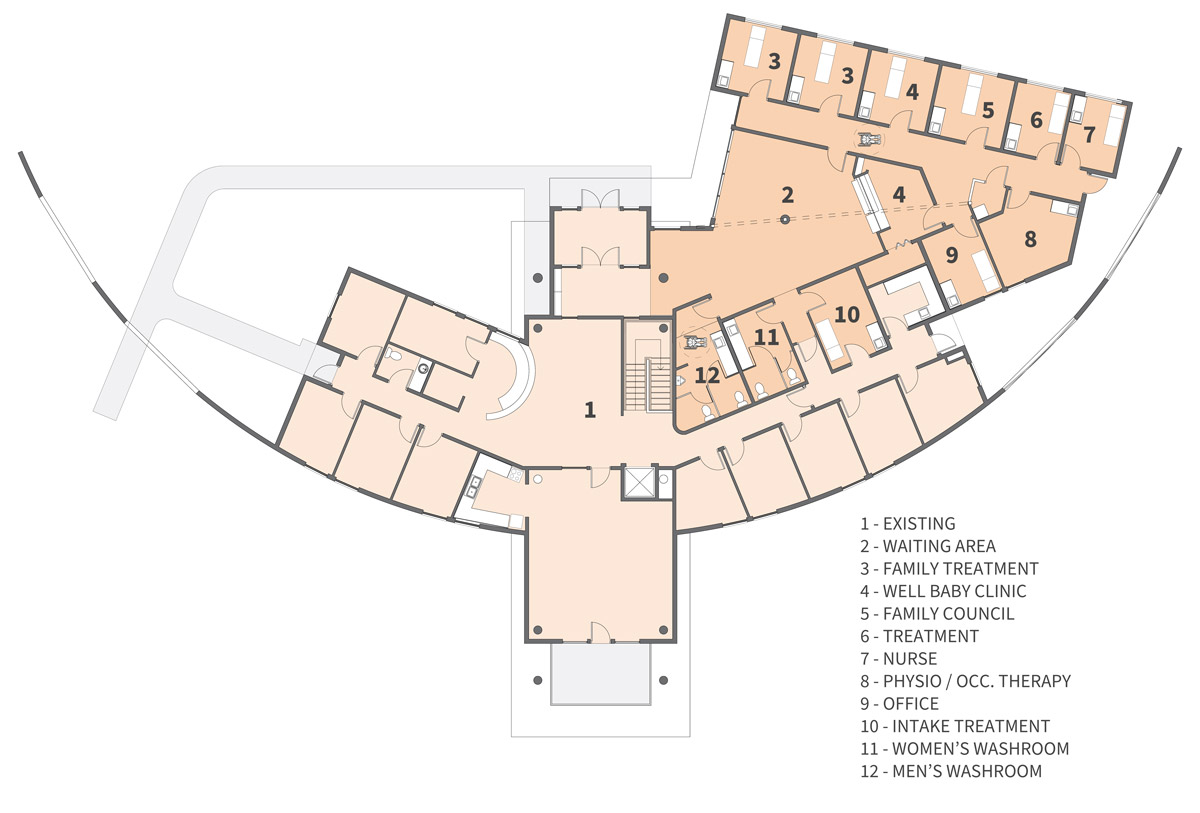 04 – Interior Study:
Interior view of main waiting space. Roof concept study expressing bird in flight.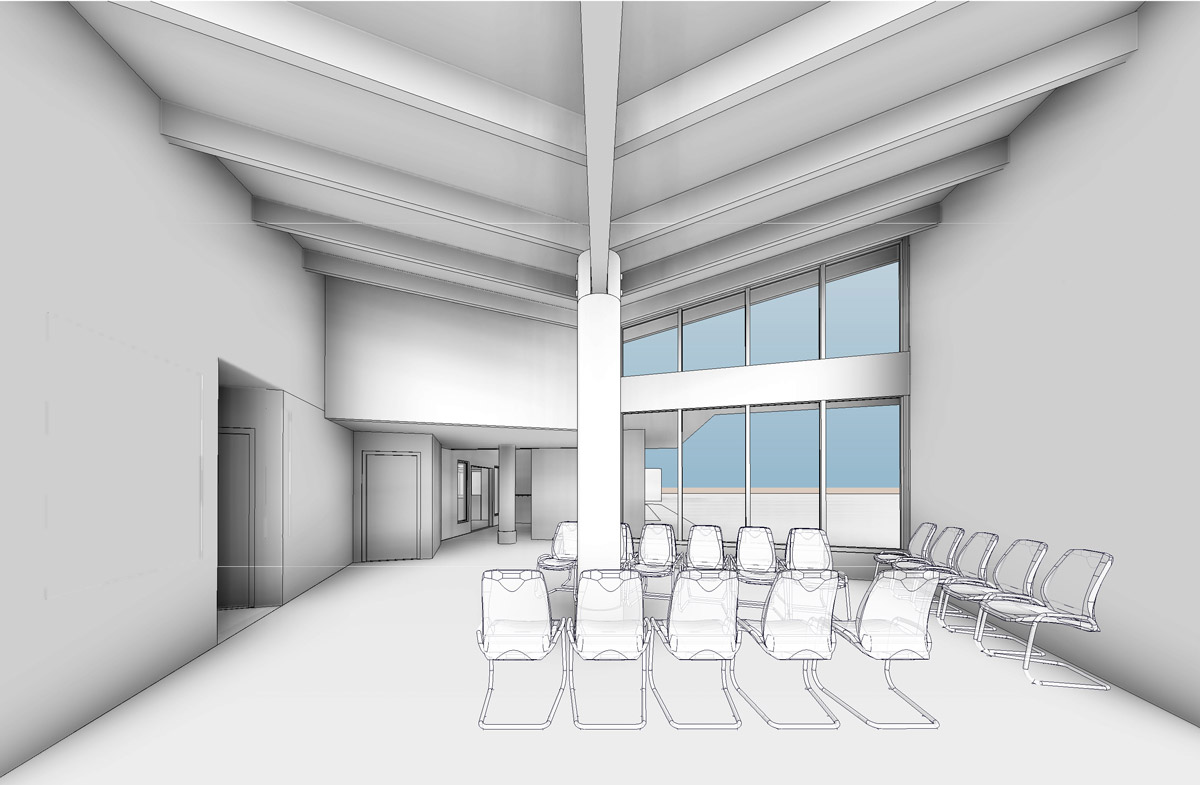 05 – Interior Study Developed:
Interior view of main waiting space. Winged roof refined along with centralized column and its ceremonial significance and iconography of a medicine wheel – expression of First Nations' holistic view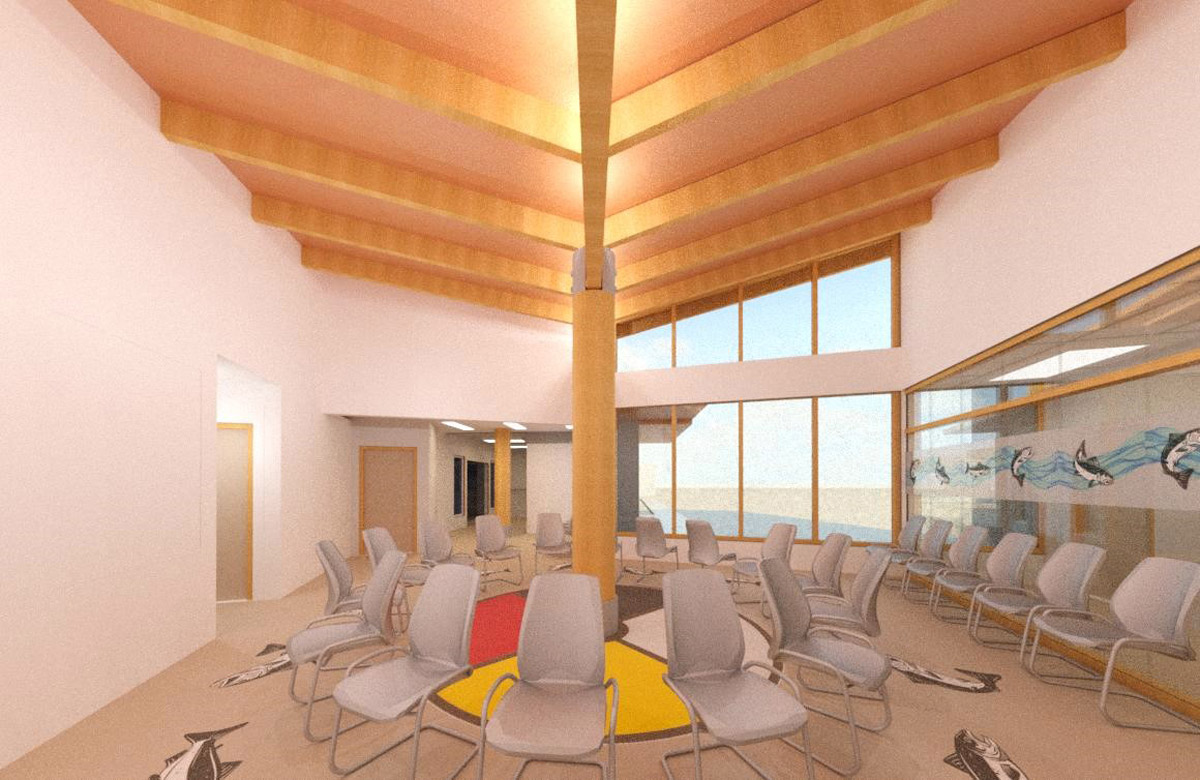 06 – Exterior View:
View of the exterior of the building from the Revit model showing the addition with the Winged roof soaring over the top of the existing portions of the building. The design aimed for an integration of forms – balance of stable and spirited


07 – Sectional Studies:
Sectional cuts from the Revit model showing the spatial experience through the building.