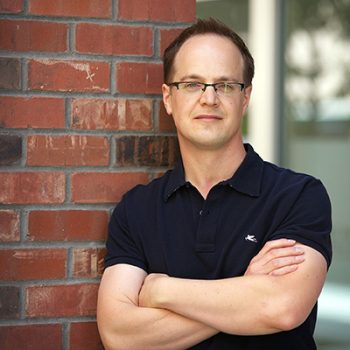 Carlo has a strong knowledge of both design and construction, leading multiple projects from schematic design to construction supervision.
Carlo grew up in Calgary and was rooted in the family business of concrete and construction. Having a multi-cultural background he was naturally engaged in languages and for his early years of schooling immersed into the French bilingual curriculum. In high school he excelled through the humanities program with a focus on early history, art history, and culture. He fostered his passion for drawing and art and pursued a Bachelor of Fine Arts degree at the University of Calgary. During his studies he became intrigued in architecture and followed through with a Master of Architecture degree.
After graduation Carlo gained experience with various firms in Calgary and soon transitioned to Montreal where he worked on projects in Quebec, Ontario, and the United States. Project types included residential, institutional, commercial, healthcare, and industrial. Known for their expertise in historic preservation Carlo was fortunate to work with the reputable firm Fournier Gersovitz Moss and was part of key historical building restorations throughout Montreal.
In 2003, Carlo returned to Calgary working with Hutchinson Architects. There he met Neil while working together on a large-scale leisure and arts centre the "DOW Centennial Centre" in Fort Saskatchewan Alberta. In 2007 Carlo started his own firm of DiStefano Architecture and ventured to Kelowna to design and develop a 144-unit rental complex completing the first phase in 2009.
During this time Carlo continued to grow the firm, build relationships with colleagues and clientele, and embrace the opportunities in the Okanagan. A proud contribution to BC was when selected as part of the Architectural Institute of British Columbia's exhibition "Redefining the West Coast Spirit: Emerging West Coast Firms with Connections to the Land."
In 2010, Neil relocated to Kelowna and the two knew they were a natural fit and in 2015 they launched DiStefano Jaud Architecture. Over the years DJA has accomplished a variety of projects including leisure centres, medical clinics, commercial buildings, industrial facilities, offices, as well as high-density residential facilities and custom homes.