Airport Business Park Office Building
Location: Kelowna, B.C.
Project type: New Office Building
About
We are currently developing an office building in the Airport business park. This area has been developing over the last few years and is the same development where the Geometrik Facility is located . The development has a higher requirement for design criteria with a series of design guidelines all developers must building within.
For this project we have been working with two key stakeholders who will occupy 50% or more of the building. Within the program there will be some warehouse space on the main floor as well as three double volume leasable units that are located in the lower block that the rest of the building wraps around. The developers have expressed a desire that the building have a strong design presence and speak to their corporate identity. In the initial design discussions, we also explored bringing airplane and airport design cues into the project. This can be seen most prevalently in the plan form that first developed as a result of the variety of angles within the perimeter of the site. This morphed into the stronger wing shape. We are also exploring other shapes and detailing in the cladding.
01 – Massing Studies: Early studies of the building massing
02 – Partial Plan Sketch Study: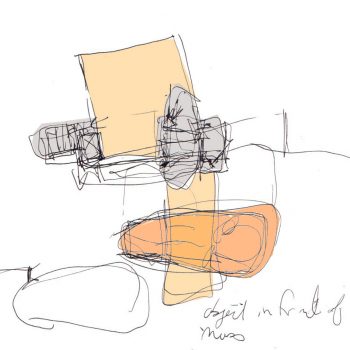 03 – Elevation Sketch Studies: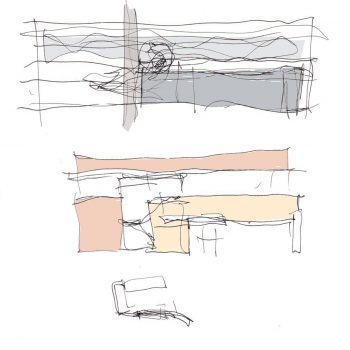 04 – 3D Model Studies:
Various views of one portion of the building examining details, colour and as part of a study on the form of the entry lobby volume:
05 – Second Floor Plan: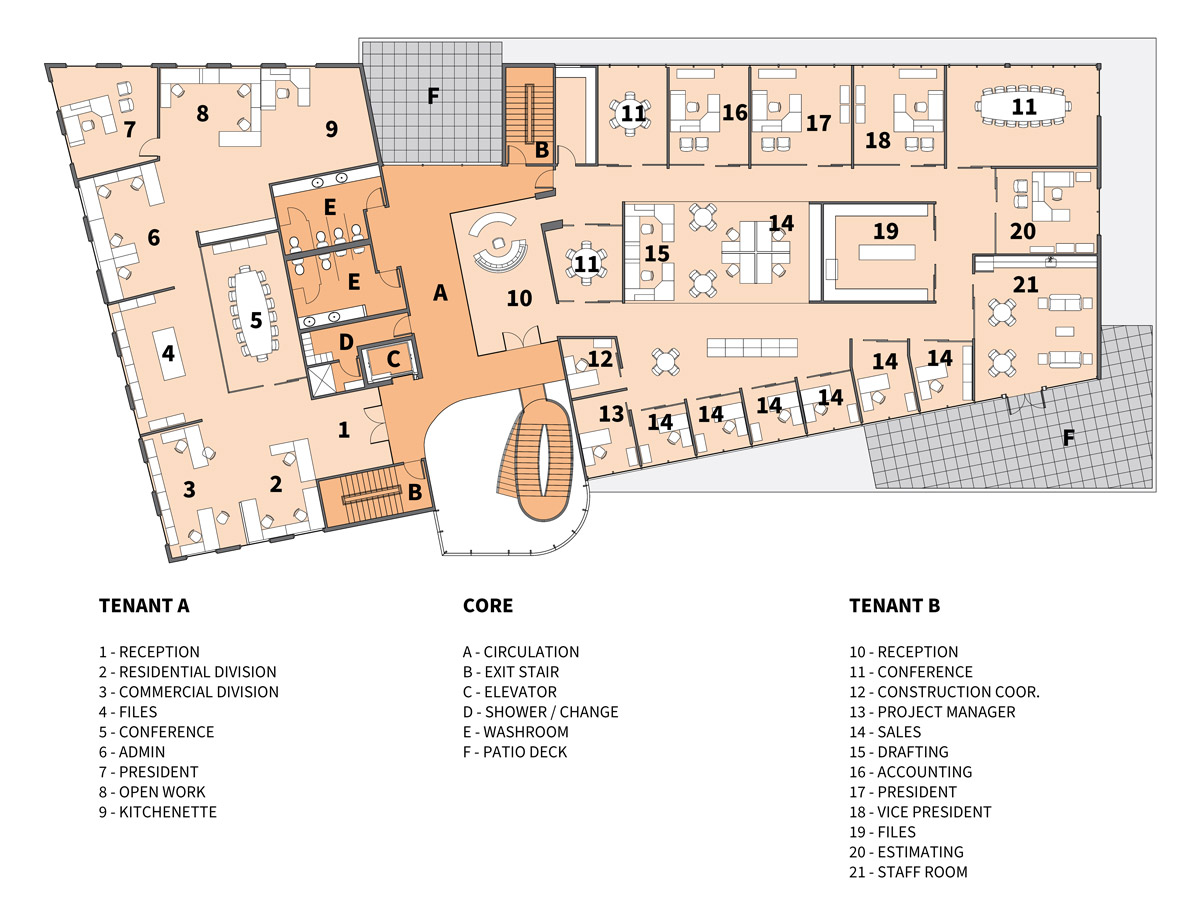 06 – Revised 3D Study:
Updated more refined 3D view of the Revit model.